By Rick Jordan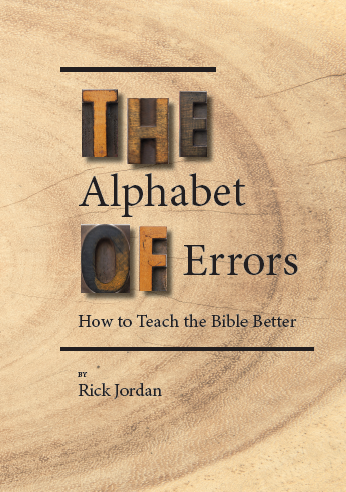 (Click on the book cover to make a purchase!)
With over 30 years of teaching experience, Rick Jordan has learned what works – and what does not – in leading a Bible study. Using the alphabet, Dr. Jordan itemizes 26 errors common to Bible study teachers – such as the first three chapters on Assumptions, Bullies, and Calling on the Introvert. With humor, humility, and wisdom, the book promises to help the beginning teacher get off to a good start and to help the good teacher become a great teacher.
Great tool for equipping new Bible study teachers

Wonderful inspiration for veteran Bible study teachers

Helpful resource for ministers who teach a Bible class, Wednesday night prayer meeting studies, etc.

Perfect "ministry appreciation" gift for the church or minister to give to volunteer Bible study leaders
Subscribe to our email list to be updated about new blog posts, new books and training resources, and -coming soon! -an exciting new curriculum series.