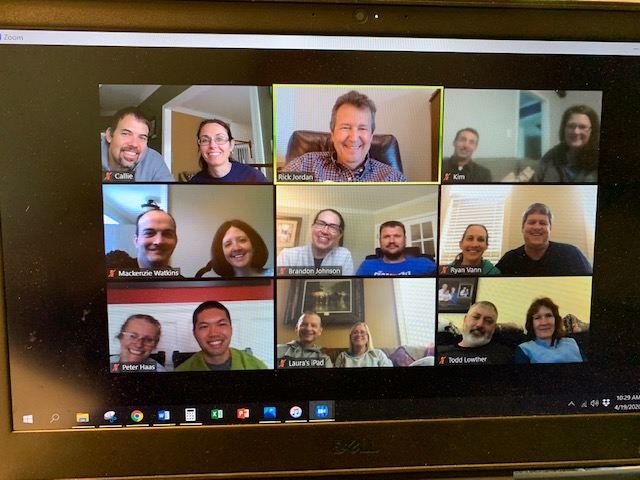 Because we can not be together during the pandemic, some of our Sunday morning Bible study teachers have been using Zoom as a teaching platform.
This week, I participated in a conference call with ten other persons from my church. We are each attempting to teach Sunday morning Bible study through internet video conference calls. Last Sunday was the first, second, or third experience for our teachers at doing this.
We began this call as many of us begin our class calls – "How are you doing?" During ordinary days, that question is synonymous with "hello." In a pandemic, it actually means "How are you doing? How are you coping? Do you need anything? How can I help?"
This was the first lesson: During a time of crisis, people need to debrief and they need to know that others care about them. This means that in the initial lesson sessions, much of the time was spent listening to one another talk about staying home, learning how to teach children, concerns for elderly relatives and neighbors, and other fears and frustrations related to the virus. "There was so much to talk about, there was not much time for a lesson," one teacher said. Everyone taught an abbreviated lesson yet no one felt bad that it was abbreviated under these circumstances. Listening to one another is an act of love. It deepens fellowship. Fellowship is one of the reasons we gather as a Christian community.
Teaching is different in a virtual meeting space like Zoom. We are learning how to use a new technology and we are adapting our teaching skills.
Issues about the new technology:
Some of our teachers use Zoom or a similar platform regularly at work so they feel comfortable. For others, this is a brave new world.
There is a learning curve on how to set up a meeting including options not ever considered for a standard classroom – such as whether to have participants able to join before the teacher, whether the participants come in muted or with sound on, whether participants can be seen or not when they join the meeting, how to mute everyone, how to make this a secure space, how to share a screen, etc. This can be overwhelming.
Many teachers and students are probably not connecting because of this newly required skill. There is ignorance and intimidation. Some of our leaders have overcome those hindrances. Many other leaders have not.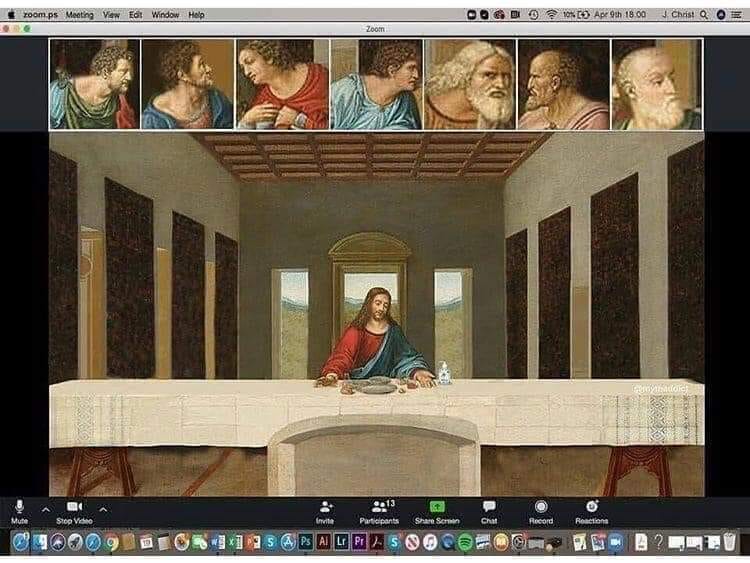 Hints and helps about using Zoom
Time: Most of our church's teachers are using Zoom's free account. This comes with 40 minutes of free time for a meeting. That is probably as much time as teachers have on a typical Sunday Bible study session to lead the actual Bible study. However, now the allotted hour is condensed. We are trying to learn how to do it all in 40 minutes instead of 60 minutes. Other teachers are using the paid full features of zoom which includes unlimited time for a meeting session. They are either paying for this out of pocket or using an account paid for by their employers. (Zoom removed the 40 minute limit on the free basic account for educators.)
One hint for those using the free account is to tell the participants upfront that the meeting will end in 40 minutes. They then need to click the original link. Or, the teacher could give everyone a five-minute break for a coffee refill or pitstop. Then they can click on the same link to resume the class session. (This allows for another free 40-minute call.)
Acquiring technical skills: How can we help teachers and class members who are ignorant about and intimidated by this new technology? In normal times, a group training session could be held at the church. Or, a trained person could visit with an untrained person in a coffee shop or home. We cannot do that with social distancing. One idea is to have a trained person use a remote desktop program like TeamViewer. Another idea is to have a trained person who has had the virus and has immunity to do one-on-one personal training.
Teachers are not the only ones unfamiliar with this technology – so are class members. One of our teachers has done pre-class session training with class members over the telephone.
Security has recently become a concern as "zoombombers" have interrupted zoom calls. Zoom is learning how to address this. In the meantime, it is probably best to use a password. One teacher uses the class name as the password.
If participants click on the invitation link, they will automatically be allowed access to the class session. If participants are calling in by phone, they should call the "one tap" phone number on the invitation to be allowed in the session without the need to ender a password.
Issues about teaching skills: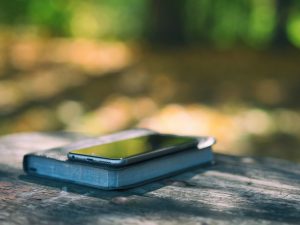 Although some of our leaders are comfortable using Zoom, even these are not necessarily used to using it for teaching. It is used for meetings that have to do with administrative issues such as planning, implementation, evaluation, and brainstorming.
Discussions: Leading a discussion is more difficult on a conference call. Members must unmute themselves to talk. This is not hard to do but it does create a barrier to the free flow conversation that happens in a real classroom. Teachers in a classroom setting have non-verbal clues such as raising an eyebrow or leaning forward invite discussion, that say (without saying), "You look like you want to say something" or "yes, say a little more." Those nuanced signals are potentially lost in a conference call. One teacher said, "I am completely comfortable with having silence after I ask a thought-provoking question. I know people need some time to process and form a response. But the silence is louder in zoom than in the classroom."
Scripture reading by members: One person noted that they normally have class members read scripture aloud in the classroom. They now send the texts along with the zoom invitation and ask members to select a reading before the zoom session begins.
Breakout rooms: These are available for paid accounts. Teachers may assign persons to a breakout room for deeper discussions in smaller groups. The teacher may pop in to see how things are going. A pop-up window alerts the breakout group with how much time is left for the breakout session. When it ends, all are automatically returned to the large group meeting.
Screen share: This is a very nice feature that enables class members to see a screen with the scripture text or a photograph or a video. This may be even better than can be done in a classroom setting.
Other methods: We did not discuss this on our call, but it does seem to me that some methods of teaching are easier and others may be impossible with a conference call platform. For example, you can take your class on a "field trip" with Zoom using photos or videos. You can bring in an out of town special speaker. You can have an anonymous poll. However, teaching methods that involve physical movement or senses other than hearing are more difficult to do.
Practical hints: Ask participants to mute themselves at the beginning of the call. This eliminates distracting sounds such as dogs barking and feedback/reverberation. One setting in zoom (speaker view) allows the person speaking to take the full screen. This means that if someone coughs or sneezes, they are suddenly front and center. Muting helps to prevent that embarrassment and distraction. This also means that the "gallery view" may be the best view for participants to use normally.
Advantages
Although there are difficulties to overcome in learning how to use new technology, there are some great things that can now happen.
Hard of hearing: Closed caption is a feature that the host/teacher may set up. Also, a person sitting at home with their computer can raise the volume as loud as needed or wear headphones to hear better.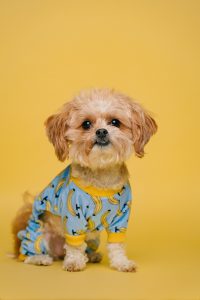 Attendance: This has been the most pleasant surprise in using Zoom. Some examples: One family who has moved out of town is now able to join their old class again. Visitors can "sit in" on a class session and may keep themselves muted and invisible if they wish. One class has a member undergoing cancer treatments. She now has reduced immunity. Under normal circumstances, she would need to wait months to rejoin her class. Members who are traveling to second homes, on vacation, or for travel ball can now join the class. One teacher said, "we've had 100% class attendance for the past three weeks!"