My hope is that the Thursday interviews will be enlightening, educational, and (sometimes) entertaining. I enjoy learning from others and hearing about their experiences. I suppose I am projecting that appreciation onto you, thinking you will like this, too.
Setting up the first interview
I conducted my first video interview with Brian McLaren. The idea of doing interviews was percolating in me already when I registered for a Christian writer's conference at Princeton. I decided to give it a try with persons leading this conference. I sent an email to the speakers asking if I could do a short video interview with them. Many were professors, so it was easy to get their email addresses from the school websites. I had to ask around for Brian's, though, because he is not currently a professor and his email address is not on his website. So, I sent emails to friends that I thought might have it and finally struck gold.
Now I need equipment
I sent the interview requests and received positive responses from most. So, I purchased a tripod to hold my iPhone and a dual-head mic that had a long cable and two mics on one plug. The tripod and mic came the day before I left for Princeton. Once I got to the room I was renting, I practiced using them.
In the interview request email, I included three questions. I wanted them to know what to expect and I wanted to make good use of their time.
Conducting the first interview
After one of his lectures, Brian McLaren and I went outside and sat on a bench. I set up the tripod and iPhone, put the mics on our lapels and pressed the record button. The interview went great! When we finished, Brian said, "Do you want to make sure it took?" So, I played the recording. The video was very nice. The sound – there was no sound! Apparently the connector from my mic to the phone did not get seated completely because my phone cover was too thick. I said nothing about this to Brian. "Thank you for your time," I said. "I really appreciate your doing this."
He said, "It didn't work, did it?" I guess he heard my body language over what was coming out of my mouth. I paused. "No, I messed up on the sound. But, I know you've got writing to do and I won't ask for any more of your time." "Nonsense," he said, "Let's do it again. It will be better the second time." What a gracious person! I took the phone cover off, plugged the mic all the way into the phone, and hit record. This time, everything worked. And, Brian was right. It was better the second time.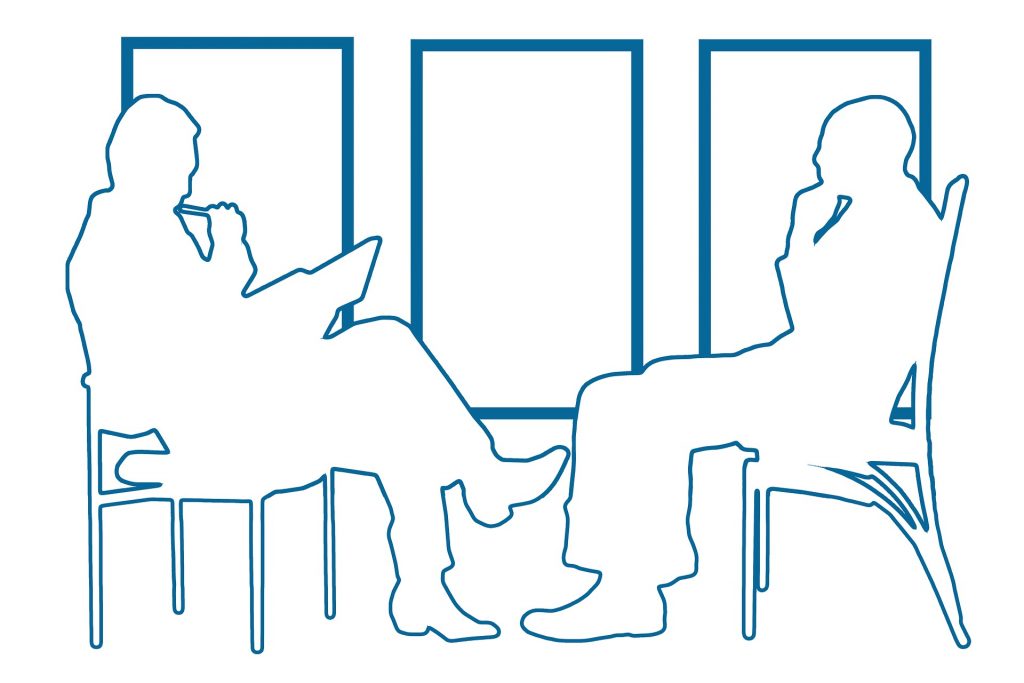 Five lessons I learned
I learned several things that day.
1. Expect problems if you are in a hurry. "Haste makes waste." That's somewhere in the Bible, right?
2. The best teachers are happy to teach and happy to help other teachers.
3. Setting up for a video interview is fairly quick and easy.
4. I learned how to set up so that I actually record sound.
5. I learned how a gracious person responds to a frustrating situation.
Since that interview, I have conducted a dozen more face-to-face interviews. I now conduct interviews by video conference call. Once the pandemic has passed, I hope to do face-to-face interviews again. I learn something from each interview, but that first interview – it has shaped all the ones since.
This Thursday's interview is…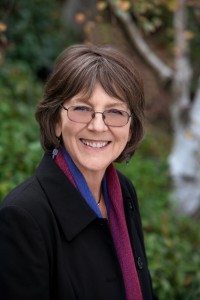 This Thursday's interview is with Marilyn McEntyre. She is a spiritual writer, speaker, and professor of medical humanities at the UC Berkeley-UCSF Joint Medical Program.
Sign up here for the enews to get notices about upcoming interviews. Subscribe here to the Great Bible Teachers YouTube channel to see previous recordings.