What do you do with a Bible you no longer want? I have a lot of these. Some are odd translations that I never use. If I am interested in what these might say, there are apps for that. Some Bibles are duplicates. How many NIVs does a person need? And some have sentimental value, like the Bibles I read and highlighted in high school or college. In my new house, I don't have the shelf space for them.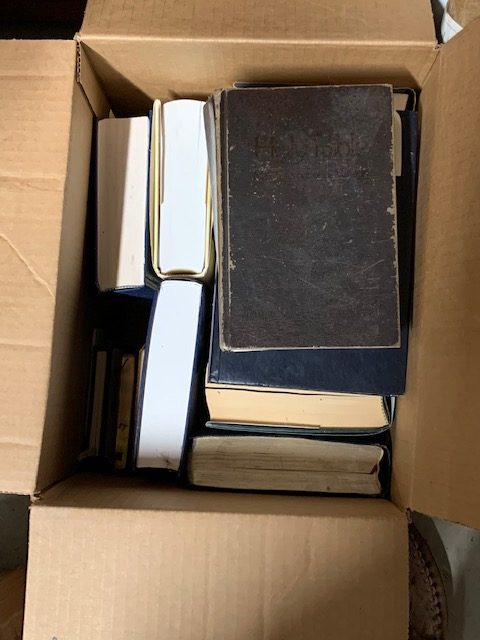 Reasonable options
There is a used bookstore a few miles from my house. They take in all kinds of books, including Bibles. For your trade-in book, they give either cash or a coupon with a trade value. You can use the coupon for any other book. This feels good to me. "Recycle, restore, or repurpose." This is a form of recycling. I have something that I no longer need. Someone else is looking for one of these. Everyone wins.
Another option is to donate it to a thrift store or charity. Again, I feel good about that donation. I am giving something away that now sits in a box in my garage. Instead, someone makes a thrift store purchase that helps Habitat buy a box of nails. Great!
When your heart is in it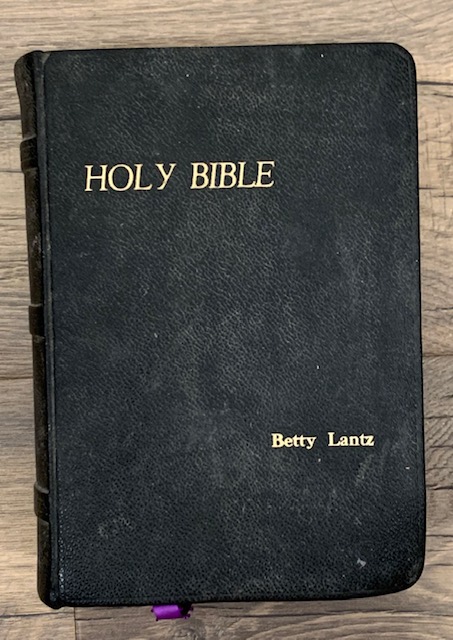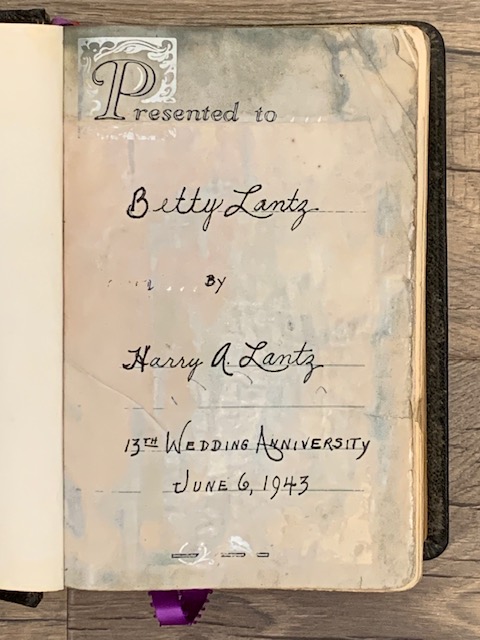 My problem, really, is with the sentimental Bibles. I have one that belonged to my Grandma Lantz. It is a thick, heavy, King James Version with a leather cover with gold gilt on the page edges, like they made in the good old days. Her name is stamped in gold on the front cover. It has a few underlined verses and no margin notes. There is significant water damage. But there is a notation inside that this was an anniversary gift from my Grandpa Lantz to her in 1943.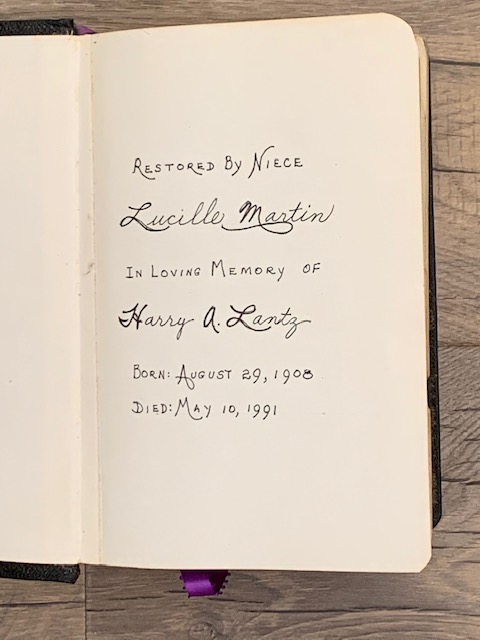 And, there is an additional front endpage that notes that this Bible was restored by a niece. I don't recall how I got this Bible. Did Grandma give it to me? Was it given to me by a family member after her death? There is no sentimental value as far as that goes. But, it was Grandma's and it was lovingly restored by another relative. I don't feel right donating it to a charity or trying to trade it for cash. Maybe I'll check with my siblings and cousins to see if any of them would like to have it. If not, I'm not sure what to do.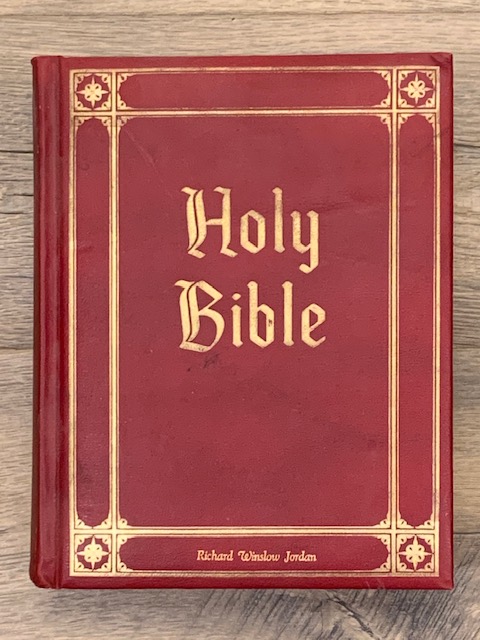 Same with a huge Bible that my Lantz grandparents gifted to me in celebration of my college graduation. It is big enough for a pulpit stand, so is completely impractical for me. It is also KJV, a version I never read. It has my name stamped on the cover and a dedication page with one of my grandparent's handwriting. What to do – trade, donate, trash?
Hide the Word?
Did your heart skip a beat when I said, "trash?" Mine, too! How can anyone who loves the Bible (in general) throw away a (particular) Bible? Even if the Bible were completely worn out and falling apart (may we have more of those!), should it be tossed in the trashcan along with the garbage? My tradition does not have a ceremony, as the Jews do for worn out Torah scrolls, which are put into a box, prayed over, and buried. Should I do that with my pulpit Bible? Or, do I tuck it away in my attic and leave sentimental struggles for the next generation?